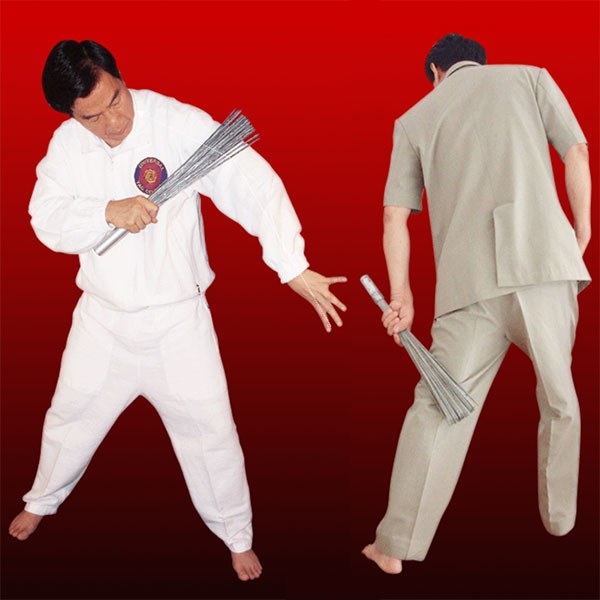 Book now
| | |
| --- | --- |
| Workshop: | [10.] ::: Bone Marrow Nei Gong ::: Iron Shirt 3 |
| Course leader: | Grand-Master Mantak Chia |
| Location: | 00000 Computer / Laptop / Handy => zuhause / at home |
| Topics: | Iron Shirt III - Bone Marrow Nei Kung |
| Date: | 10. - 11.05.2021 |
| Times: | 09:00 – 12:00 | Pause/Break | 13:00 – 15:00 Paris Zeit/Time |
| Course fees: | 2 days (10 hrs.) 175 € |
Description:
Tendon Nei Gong - Iron Shirt II: May 3rd & 4th
The latest scientific research shows that to cultivate physical strength, the tendons are a vital ingredient. With targeted tendon Qigong exercise, the power is long lasting.
Tendon Nei Gong is part of Iron Shirt Qigong 2.
Healthy tendons are the foundation of true strength in the body. Strong and supple tendons and open joints allow more space to store raw energy, which can then be transformed into higher creative energy and spiritual energy.
In this workshop you will learn to:
Develop elasticity to channel and store Qi in your tendons
Repair damaged tendons and joints without strenuous movement
Help prevent and relieve arthritis and issues with your joints and tendons
---
 Online-LIVE-Teaching  with Grand-Master Mantak Chia  at home on your PC or Laptop (in English)
These classes are replacing many of the seminars which Grand-Master Chia was due to teach in the European Spring Tour.  Awakening the Light of Healing & Wisdom corresponds to the Taoist Basic Practices usually taught at weekends during his Tour.  The 'Loving energy' class is also called Healing Love and was also due to be taught in several cities.
Online-Teaching is now the way forward to keep studying the Tao in these difficult times.
It seems that the Universe is pushing us towards on-line learning, and so get going with the Basic Taoist Practices.....
Equipment:  
1. you need an e-mail address, internet access and a computer, laptop, tablet or even a smartphone.
2. you book via this website, get the account data and transfer the online fee of 75 € per workshop day (see course fees).
3. on the online LIVE course day you will receive an email with a zoom link that you can use to join the course.
Grand Master Chia uses ZOOM, which works like Skype, but is reliably stable. With the registration you will receive all data to dial in...
Book now