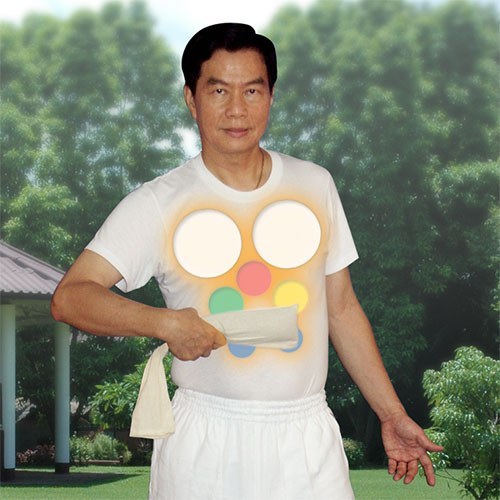 Book now
Workshop:
[Week 2] ::: Stem Cell Qigong & 5 Element Qigong :::
Course leader:
Grand-Master Mantak Chia
Location:

00000 Computer / Laptop / Handy => zuhause / at home
Topics:
Iron Shirt III - Bone Marrow Nei Kung
Date:
15. - 16.11.2021
Times:
09:00 – 12:00 | Pause/Break | 13:00 – 15:00 Paris Zeit/Time
Course fees:

Payment also possible on german account ...
2-days Online LIVE-Seminar fee 175 €
Description:
(4.) 16.-17.11.2020  ::: Stem Cell Qigong & 5 Element Qigong :::
Stem Cell Qigong
For more than 5000 years Taoist Masters discovered that our body has an amazing regenerating, repairing and rebuilding power.
By gently using a hitting technique to the body and organs, the old, sick and damaged cells will be broken down and then completely repaired by your stem cells. Stimulating and strengthening the immune system is the key to maintaining a healthy life. Stem Cell Qigong is also known as reprogramming the DNA.
Rebuild and renew white and red blood cells

Produce new stem cells

Strengthen your immunity

Improve your health and vitality with self care practices

Develop a life of longevity and anti-aging

Facilitate your body reaching its full potential
Very pleasing: the course fees are reduced considerably. You can book directly via the link and pay to Thailand by credit card or PapyPal, or transfer to our German account via Tao-Berlin.
Taoist basic knowledge made easy, Grand Master Mantak Chia allows you a fascinating insight into the energetic part of Chinese naturopathy
5 Element Qigong
This easy to follow Qigong involves an extensive range of movement and breathwork that activates all of the internal organs and soft tissue related to the 5 Elements. Opening the joints, relaxing the muscles, releasing tension and strain that build up from everyday living. Experience ways to activate your diaphragm with breathwork and build up the connection to your all important Tan Tien for energy storage. 5 Element Qigong is perfect for beginners and ideal as a warm-up to more advanced practices. The best way to start your day!
Clear physical and mental stress, release tension and remove blockages

Improve circulation, relax your muscles, loosen your joints, strengthen your tendons

Gain flexibility and suppleness in your spine

Stimulate your immune system and develop radiant health

Activate all of the internal organs and meridians ~ integrating the 5 elements within

Develop a simple daily routine to do yourself and teach others
Book now