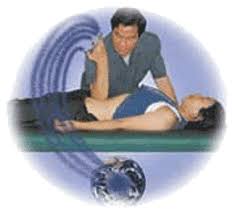 Book now
Workshop:
[Week 5] ::: Chi Nei Tsang 1 Internal Organ Massage & Microcurrent :::
Course leader:
Grand-Master Mantak Chia
Location:

00000 Computer / Laptop / Handy => zuhause / at home
Topics:
Chi Nei Tsang I - Organ Detox
Date:
07. - 10.08.2021
Times:
09:00 – 12:00 | Pause/Break | 13:00 – 15:00 Paris Zeit/Time
Course fees:

Payment also possible on german account ...
2-days Online LIVE-Seminar fee 150 €
Description:
[Week 5] ::: Chi Nei Tsang 1 Internal Organ Massage & Microcurrent :::
Grand Master Mantak Chia has decided not to travel due to worldwide travel restrictions and to hold all his courses online.
All courses will take place Online-LIVE, i.e. Grandmaster Mantak Chia will teach in Thailand at the same time.
You can participate comfortably at home, no travel, no overnight stays, no restaurant visits.
You will receive detailed instructions, Grandmaster Mantak Chia uses the online platform Zoom, all you need is a computer / tablet / cell phone with internet access or WLAN. So far several thousand participants have successfully made the entrance.
Very pleasing: the course fees are substantially reduced. You can book directly via the link and pay to Thailand by credit card or PapyPal, or transfer to our German account via Tao-Berlin.
Taoist basic knowledge made easy, Grandmaster Mantak Chia allows you a fascinating insight into the energetic part of Chinese naturopathy...
Book now